The Most Important Operational Step You Forgot In December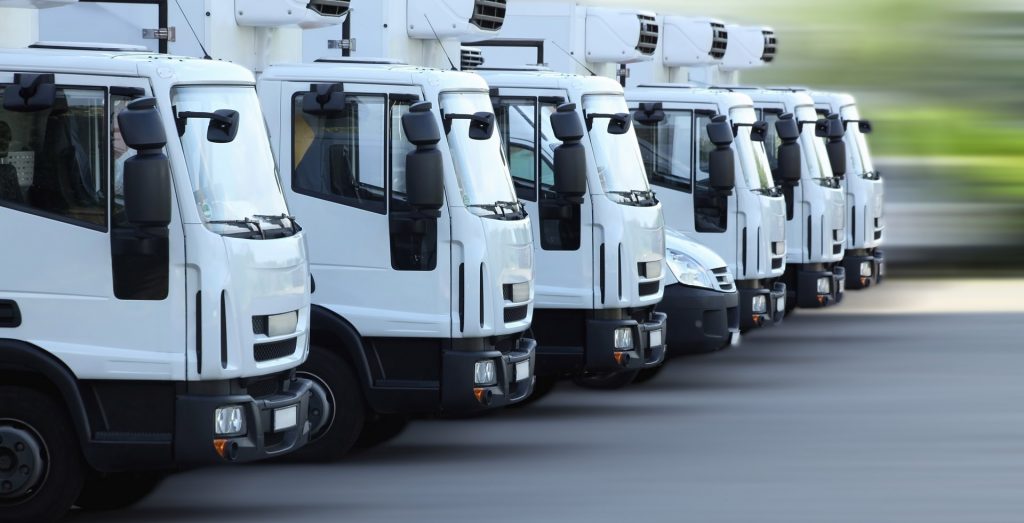 Is anyone else exhausted? Whew, what a holiday season that just passed! There was laughter, there were tears, there was stress and there were client cheers. If you are like the rest of the (food service / catering) industry, the month of December came hard and fast, "thanks" due to a compressed calendar that  normally gives us three weekends to space out company celebrations and end of year employee morale events. This year, we had to do it all in two.
With annual sales goals and year end incentives within reach; sales managers say yes and operations begrudgingly says yes to every last-minute call. No choice. No time to make it up, so let's get it done…somehow!  Sales is psyched, but your Director of Operations lives in a different world. Like this one:
2 am – Call from the kitchen wakes you up, "Sysco/US Foods is here. They can't unload because the last event truck that unloaded their food about an hour ago is blocking the loading area and the keys must have gone home with the supervisor. What should we do?"
4 am – Call from the warehouse morning shift supervisor, "The 6am truck is out of gas and we don't have anyone scheduled to that can drive a manual transmission until 6am. Also, the truck is parked with the liftgate against the building so we can't get the food and beverage on the truck. Any ideas?"
5 am – Heading to the warehouse since there is no use going back to sleep.
6 am – Finally the staff person that took the keys home answers their phone but they aren't scheduled until 3pm. "Can someone come by my house and I'll leave the keys in the mailbox? Sorry"
7 am – The 6 am truck is getting ready to leave but all the food and equipment aren't going to fit because the pile of decor that was pulled overnight after the warehouse left is overwhelming the truck. Send a warehouse driver in a second truck to drop the extra items and get them back before they have to leave on an 830 am food delivery.
8 am – 4 trucks all leaving at the same time for noon events. Every supervisor shows up and asks "What event am I scheduled on and can I get a couple extra carts?"
9 am – Finally all four 8 am trucks are leaving the dock. Why are this ice chest and Cambro with food still sitting here? Too bad these items each go to a different party. Guess we need to start our Troubleshooting Drive Schedule. Once the Supervisors know if they need anything else at event site, we can send these items on 2 different trucks.
1030 am – No answers from the Supervisors so time to call and see if they have identified any missing items. We have 30 minutes to get any missing items on trucks and get them on the road for your event start time.
1115 am – Troubleshooting trucks roll out as the noon warehouse shift comes in to unload and turn last night's trucks for 3 pm leave times. The dish room is overloaded from the prep kitchen and last night's events. What gets priority to be cleaned? All of it.
High Noon – Rinse and Repeat for the afternoon events.
If you are like me, just reading through that series of events gives you a rush of adrenaline or high anxiety. By the time the day ends, most staff are just licking their wounds and moving on to the next day. This is where Post Event Analysis becomes most important. Does your company take time to relive the good, the bad and the ugly in order to be better next time around? Most companies' response to this question is "No, there is no time."
Here are some tips to review and start a Post Event Analysis program of your own.
#1 – Keep a troubleshooting log for every item that gets called in and added or delivered to an event. This troubleshooting log should be emailed out every morning for the previous day. This will help remind sales what needs to be billed to clients, the kitchen can work on expediting training issues, staffing can manage onsite training to reduce the extra calls for equipment and the warehouse can work on overall logistics and routing. This is not a finger pointing exercise but facts for improvement.
#2 – Drive Schedules for each day should be completed and shared with every department. This allows for a single snapshot of where all the assets will be around your service area. Some companies use alphanumeric and others use numeric labeling to keep track of what goes where.  Warehouse operations will usually assign each event a truck number so keys, event phones and supervisor boards can be matched up. At a quick glance, the warehouse team can figure out if what one party is calling for might be closer to grab from another event rather than coming from the warehouse.
#3 – Event Evaluation Forms should go out to every event. These evaluation forms should cover the basics about the party for client and sales review. However, operations needs to know if the truck left on time, was the troubleshooting kit on the truck and ready for use, did the truck have enough gas, were there any issues with the truck that need to be dealt with before it goes out again, was there enough room to get everything back, and so on. These forms can contain the most important information for your post event analysis.
#4 Finally and the most important step is to host a December wrap up meeting. This should be scheduled on a slow day in January when there are no event distractions. Every department should be invited and asked to bring with them a single process or issue that they believe can be fixed. This meeting can quickly turn into a finger pointing or blame session so someone will need to help maintain the positive outlook of the meeting. Some companies will review each event evaluation, others the troubleshooting log and some will just walk through each day. You will want to keep track of the number of support opportunities that arose. Example. On Thursday in December, we have pick up the rental trucks, so plan to have 5 drivers available at 3 pm to go on a truck run.
All of these steps can help you build a Post Event Analysis process for your company. If you take the time when everyone is calm and can work through communication changes, the company as a whole will benefit.. By including all departments in the workflow changes, employees will take ownership next time they see a challenge..
Finally, when gathering the team to relive the past, start with what everyone forgot in December…Please and Thank You!
See you on the dock!